The slickness of our latest rescue in Vietnam surprised even me. Our teams in both China and Vietnam are superbly professional in moving bears from rusting bile farm cages and handling the inevitable challenges that arise, with aggressive or nervous animals and often dangerous and unpredictable conditions. But within a record two hours, all six bears on the first farm we entered were smoothly and safely loaded into our transport cages and wheeled out to the waiting trucks, in preparation for their four-hour journey home.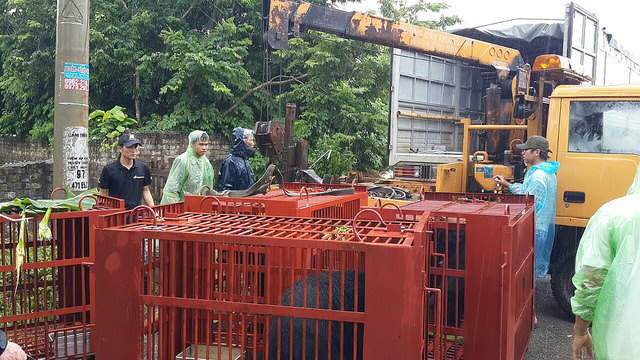 Even though these bears were being kept in miserable conditions on the farm — with no free access to water, straw or any other creature comfort — they were all nervous and hesitant in taking their first brave steps into a new and uncertain world. But vet nurse Richard showed the most incredible skill and patience in coaxing the individual bears from their stinking surrounds and safely into their new transport cages. Only then could our Bear and Vet Team Director, Annemarie, and all in the moving team, finally breathe a sigh of relief, after ensuring that all was safe on the ground.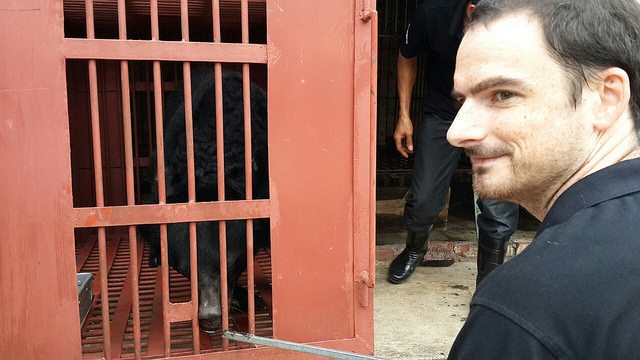 Now, through bursts of torrential rain, already the unique characters of the bears were giving our vet and bear team clues for managing them in the weeks and months ahead. Explosive Emmy, roaring if we came too close to her cage — understandably fearful, and resorting to the bluff of bears when they just want to be left alone.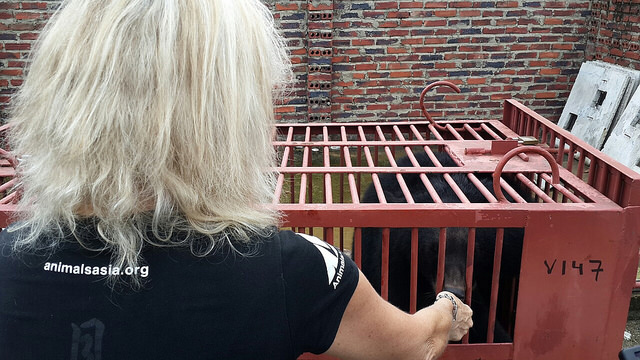 Kay sitting up like a squirrel and watching every move with cautious, gentle eyes… her poor hairless face and body a legacy of too many miserable years on the farm. There in a pale "celebration" of her species was the faintest lemon crescent on her chest – a beautiful "V" that, one day, with luck and endless care, will see her yellow moon shining resplendent once again.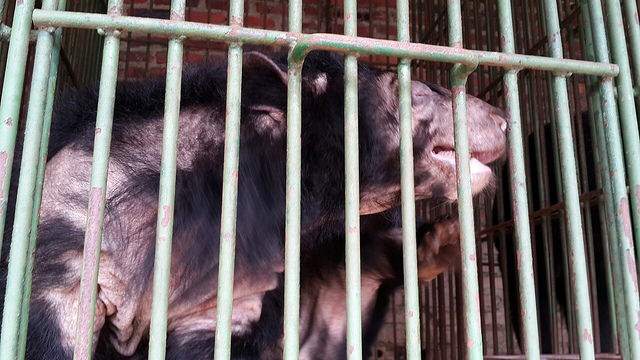 Rose with the stunningly beautiful face – a bear goddess who blinked out at us with fear, but was brave enough to follow Richard's trail of condensed milk, honey and dried fruit, and step into both her new cage and life.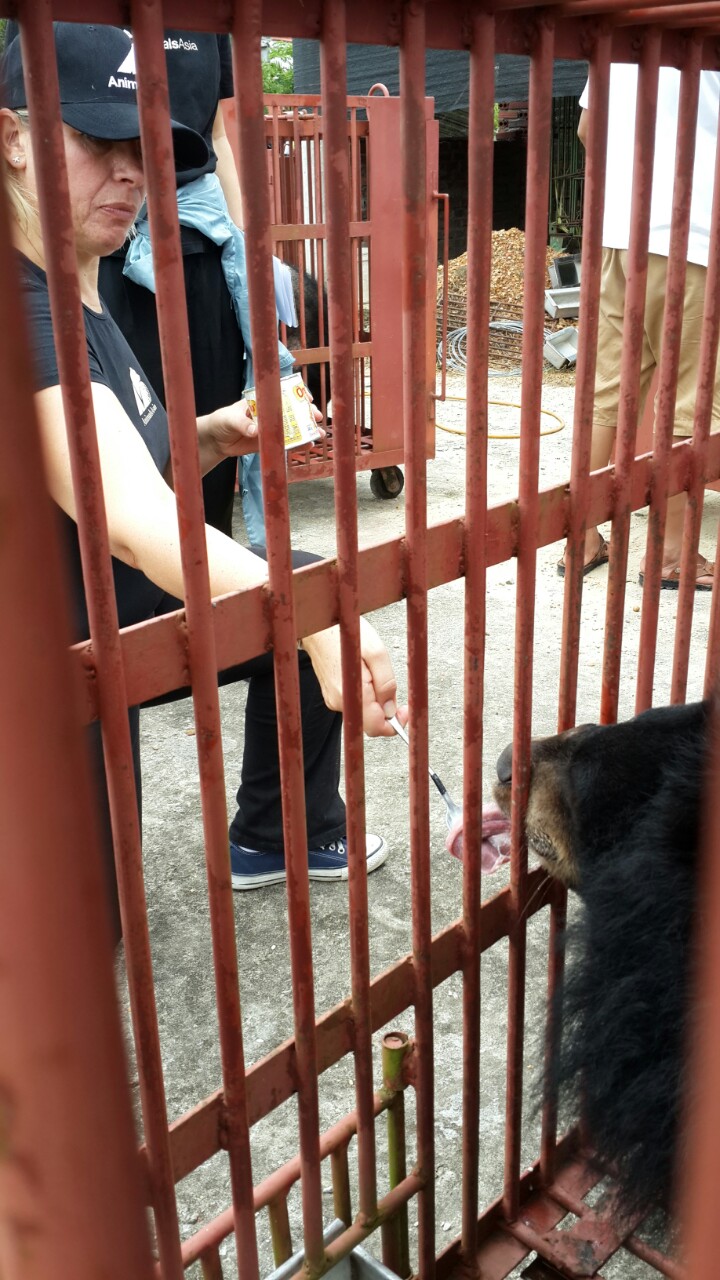 Long (Dragon) — a long and lean boy who surprised us all after walking slowly and proudly from his old cage, and then literally throwing himself into play as he swooped on banana leaves, spinning them in the air and turning somersaults as he went. His new love of water was also clear from the start and he sat up expectantly time and time again as we tipped buckets of water over his body and head.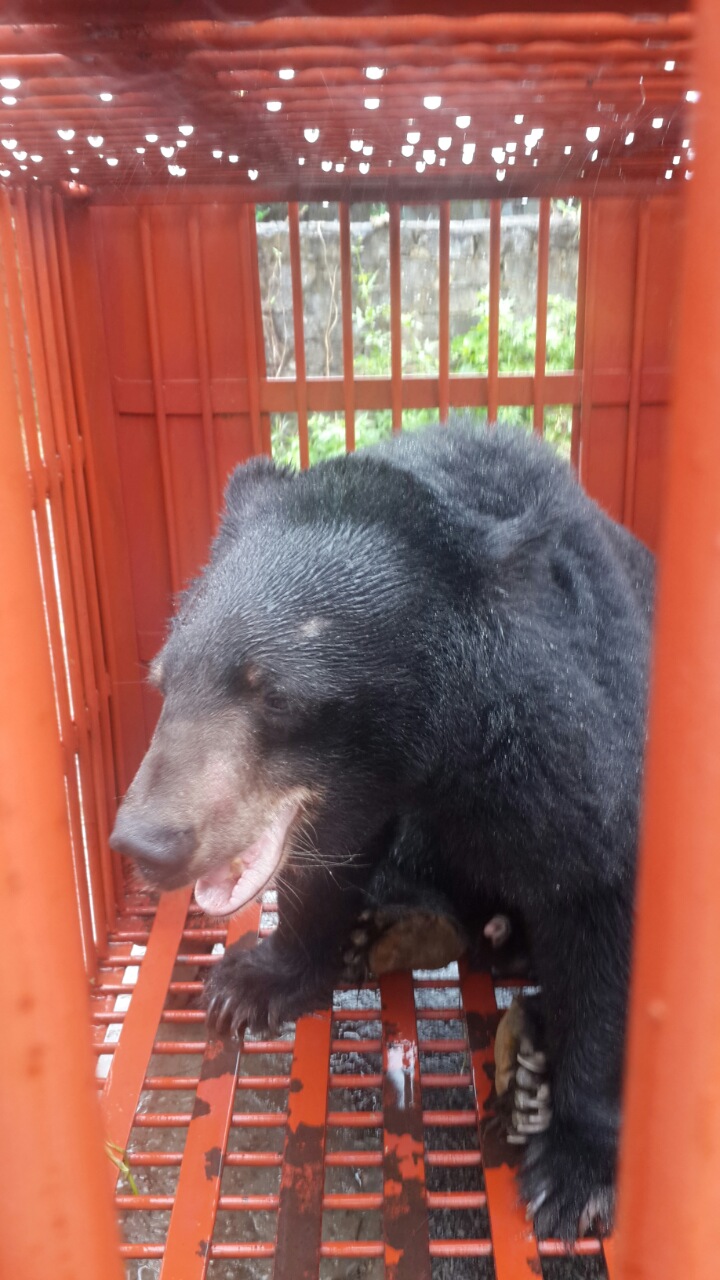 As the rescue continued, the mother of the farm owner found it hard to hide her disdain and walked around muttering insults – at one point arguing that we had stolen her bears. While the easiest thing in the world would be to angrily retort, we knew better and, one day perhaps, there will be the opportunity of inviting her to see these bears once again — in lush, grassy enclosures, as they play and wrestle and behave…. like bears.
With Hoa and Quang Yen now safely loaded onto the truck too, it was time to drive over to the second farm and pick up the one remaining bear there.
Tuffy was another long and lean boy. Caged next to a dog (also caged) — and curious of strangers, he stood nervously on his two back legs and tried to make himself look tall.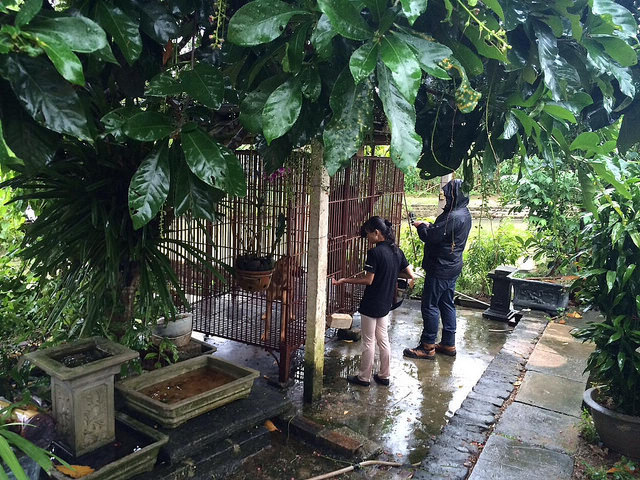 The transfer to our transport cage would have been difficult, negotiating steps and a slope, and vet Mandala elected to anaesthetise him so that a strong tarpaulin and poles could be used. Before long, Tuffy was sleeping gently and having a quick health check, and in just twenty minutes or so was waking up in the cage that would take him home.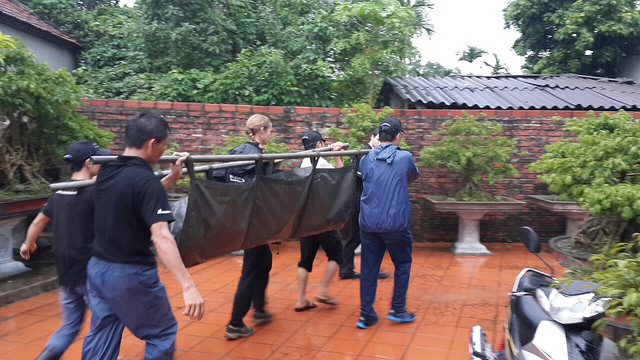 The rescue was a total emotional roller coaster for all concerned — from our Country Directors and staff who joined us (and were absolutely fabulous in help and support throughout every second), to all staff supporting this rescue in our offices across the world.  With just nine farmed bears remaining in the province and authorities who have kept their word and helped us more than we can say, we are thrilled to be another step closer towards the whole of Quang Ninh Province being "bear farm free". Our Vietnam Director Tuan and his team have led a fantastic campaign, and my endless thanks to them and to our entire communications team too.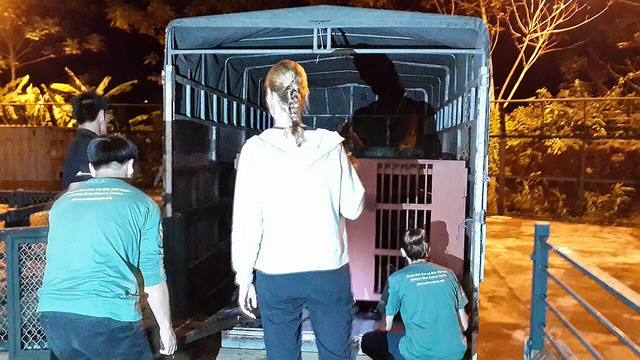 Now back in Tam Dao, our new family have quickly found their place in our hearts and their individual personalities are really beginning to emerge.
Little Kay continues to adopt her endearing teddy bear pose and is now on pain killers and other medication to treat what must be an uncomfortable corneal ulcer in her puffy right eye. While ignoring her breakfast on the first morning and worrying us all, she was sufficiently perky by the afternoon to allow herself some eager licks of honey — and even ventured to cheekily pat and play with the spoon. Her character, as well as her looks and stature, reminds me so very much of little "follickly challenged" Asia previously in Chengdu (may she rest in peace) – and her quiet, peaceful character belies what must now be a decade or more in a cage.
Annemarie's weekly report shows progress in their recovery already, with Emmy still somewhat explosive, but allowing herself moments of enjoying a shower and playing with the hose. Rose remains picky and leaves her carrots uneaten, Long is eating everything in sight and still enjoying his beloved water games, Hoa is loving her new diet but remains unsure of her surrounds and sways her head, Quang Yen leaves some of her veg and adopts moments of "teeth chattering", while Tuffy leaves his carrot, sweet potato and cabbage, and sometimes clucks in caution too.
All this is to be expected in the weeks ahead as they settle in and finally begin to comprehend that the presence of humans no longer means pain. With our discovery of recently discarded syringes, needles, wire nooses, and empty bottles of antibiotics on the first farm, we believe that right until the day we arrived, those bears were being illegally and painfully extracted of their bile.